A Covetrus program designed to reward your practice
Join Practice Perks today and you'll be on your way to earning rewards. By partnering with Covetrus, you can apply your earnings towards a catalog of more than 10,000 reward items. Use our handy grid below to know exactly what you need to purchase to earn rewards!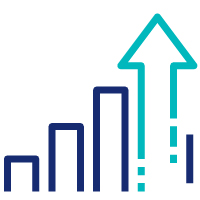 Grow your medical/surgical supplies
Grow your quarterly medical/surgical purchases versus previous year. Medical/surgical does not include equipment purchases.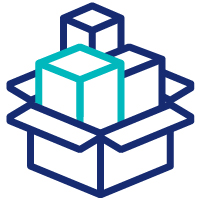 Purchase key products
Each quarter, you can mix and match these product purchases to your preference!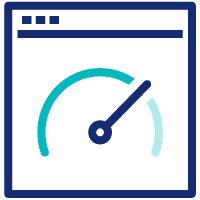 Track your progress
Use your own personal dashboard to see how you are progressing. Log into your Covetrus web account and select "Access Program" in the Practice Perks section.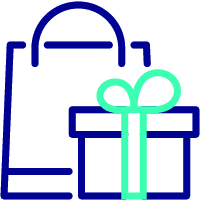 Earn practice rewards
Redeem your reward points as you earn them or bank them to use for a larger redemption in the future.
Corporate groups are not eligible for this program. For eligibility status, contact your Covetrus representative.
Purchase Key Products
Office-User Compounding, all Covetrus Brand, KRUUSE, Ethicon, Veterinary Instrumentation, and Human Pharmaceuticals
$1,000
$3,000
$5,000
$7,000
Grow Medical/
Surgical
Supplies
$750
$50
$75
$100
$150
$1,200
$75
$125
$175
$250
$2,500
$150
$225
$300
$400
$5,000
$275
$375
$475
$600
Signing up is easy and fast!
1

Login to your Covetrus web account

2

Navigate to your "My Account" page

3

Select "Access Program" in the Practice Perks section

4

Enroll in the program
To qualify, all orders must be placed during the current quarter. Earned funds will be available to apply towards award items. Covetrus reserves the right to discontinue this promotional program at any time. All applicable federal, state, and local taxes are the sole responsibility of the practice. Other terms and conditions may apply. Participating in a promotional program (e.g., points, discount redemptions or other special awards) is only permissible in accordance with promotional program rules. By participating in such promotional program, you agree that, to your knowledge, your veterinary practice complies with all program requirements. Veterinary practices are not eligible to participate in this promotional program if they are affiliated with or a part of a municipal, state, or federal government agency or corporate group, or located outside of the United States.
Careers
Are you looking for a place to let your talents shine? At Covetrus, we help our practitioner customers better serve their patients and take pride in providing the best customer experience possible. Search our open positions to see our available opportunities.
Newsletter
Stay current with what's going on with Covetrus, subscribe to receive our newsletter and email communications. Subscribers will receive the latest information in practice management, sales and marketing, animal health, and more.